Fall is the perfect time to meet up with friends and loved ones, and enjoy a drink or two in a warm and cozy atmosphere! As one of Canada's top 100 restaurants (OpenTable), Boefish offers you a beautiful selection of sophisticated and exotic cocktails, for you to enjoy, all summer long! Our cocktails are both refreshing and delicious, and are made from the best and freshest ingredients, with the care of our devoted staff! Our team presents its top 6 cocktails, for you to discover, during your next visit at Boefish!
All of you sangria amateurs will fall head over heels for our tasty Sangria Blanche; the perfect cocktail for all of your summer 5 to 7, or to kick start a beautiful festive evening, with friends and loved ones. Our Sangria Blanche is made of the freshest ingredients there is ; Peach Ciroc, Peach Schnapps, white cranberry juice, Ginger Ale, and sweet blueberries. Be assured, this fierce cocktail, is a true classic that you will enjoy sipping, all summer long!
For all you rum lovers, nothing beats a freshly mixed Mojito, on a hot summer night ! Perfect for any occasion, our Mojito Aux Fruits Des Champs is a pure delight, with ingredients such as; Captain Morgan, simple syrup, fresh mint, fresh lime, a hint of 7up,  and a gorgeous mix of berries (rasberries, strawberries, blueberries, blackberries). Summer calls for refreshing fruity cocktails, and our Mojito Aux Fruits Des Champs is a definite summer must!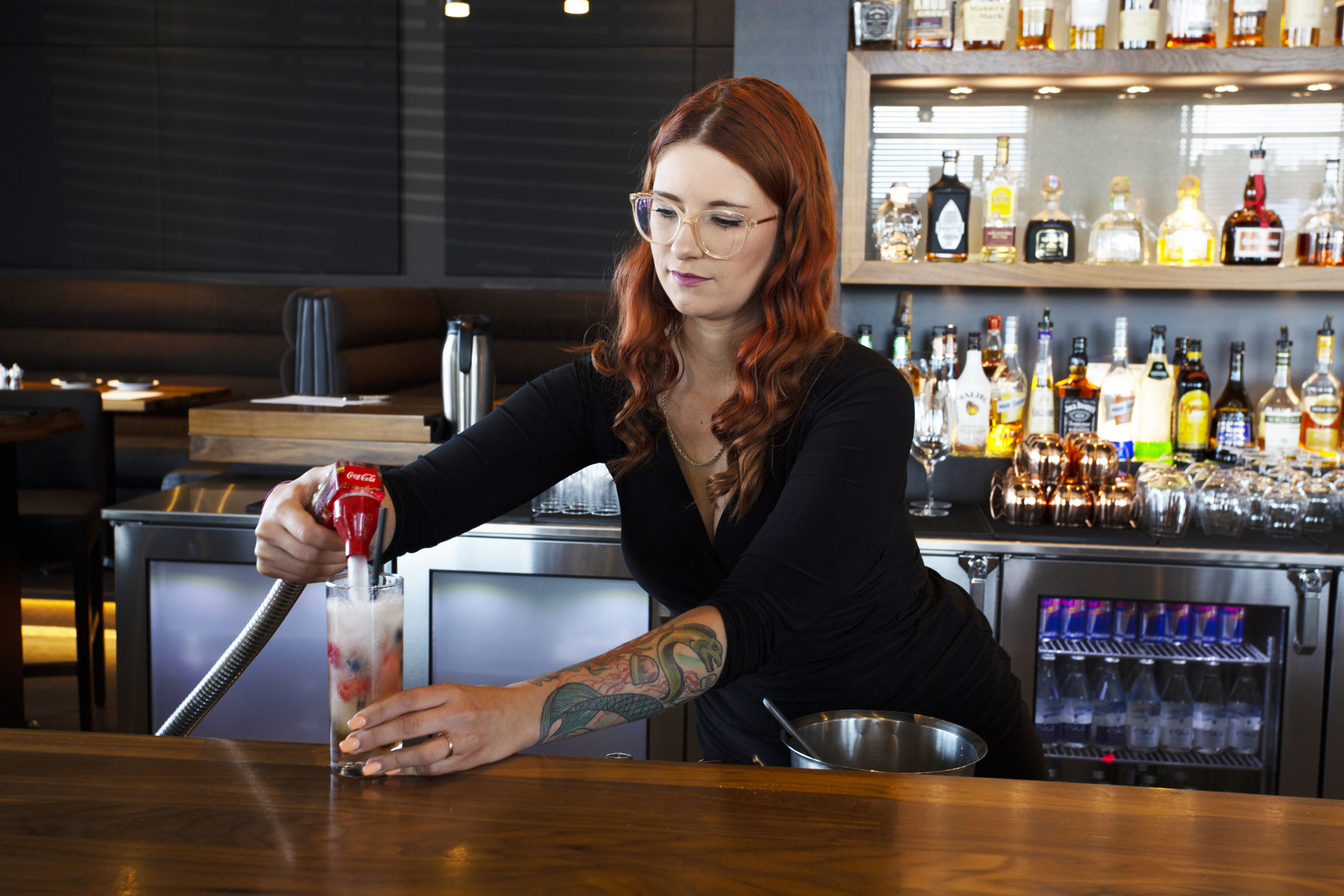 For those who prefer a strong and solid gin cocktail, Boefish invites you to taste it's Gin Romarin cocktail; made from a highly acclaimed Canadian gin (Seventh Heaven), some tonic and a fresh rosemary branch – a gin tonic with a beautiful twist ! Our Gin Concombre will also be sure to please all gin lovers around town, made from one of Quebec's finest gin (The Romeo), fresh cucumbers and tonic, the Gin Concombre will mesmerize you, sip after sip.
Vodka lovers will be pleased with our original Bloody Cesar made from Kamouraska Vodka, Clamato, Tabasco, Worcesteshire, cucumber, celeri, peperoncini and a crispy piece of bacon! This canadian classic will be a perfect hit, for your long summer evenings on our beautiful terrace!
For the more mischievous ones, Boefish presents to you the sweet and flavory Koolaid Punch, an exciting and highly intoxicating summer cocktail made of Kamouraska Vodka and cherry Koolaid, the perfect summer drink to kick start all of your 5 to 7, girls (or boys!) night out, or romantic dates ! 
Indulge in one of our sophisticated exotic cocktails, or one of our finest bottles of wines, from our sumptuous and luxurious cellar (more than 1000 bottles of select wines!), all summer long on our beautiful sunny terrace! Come enjoy the one-of-a-kind Boefish experience; gourmet dining, a live DJ, a fiery central bar…all, in a trendy and chic atmosphere!